Tenet. The Best Of This And That.
Check out the units availability below!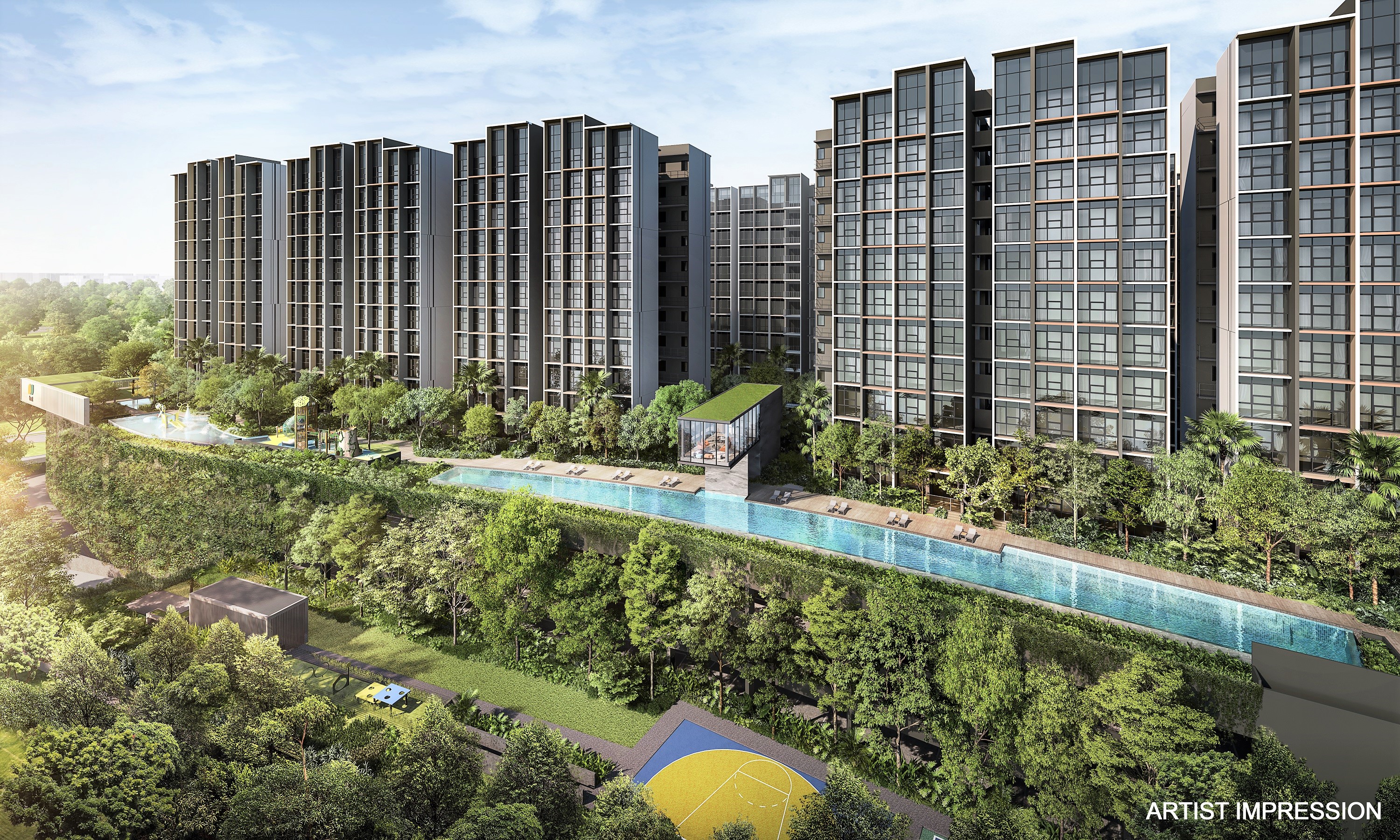 Sitting in the heart of Tampines,  Tenet EC (executive condo), brings forth a seamless blend of both awe-inspiring worlds. It is not just a residence, but a yardstick that represents the finer things in life. Savor this abode with redefined elements of timelessness.
This Tampines-illuminating residence ensures that its opportune owners enjoy a lifetime of richness. Savor the highest heights of distinction and glamour in the spaces of Riverfront.
It is no doubt how good architecture redefines the grace of a beautiful interior. What else is more awe-inspiring than artful balconies that look like they move gracefully? It recreates the elements of design with form and functions. The nature-inspired artful contours produce a facade of illumination, creating a captivating view of the balconies. Whether you look out from inside or outside, you get a breath-taking scenery.
There you have everything: the chicest recreational luxuries the best spots for relaxation. Everything you need is integrated for you to retreat to your urban haven and enjoy all day long.
Form its Tampines location, can we get to key destinations in town within reach. Its added advantages of connectivity and accessibility make it part of your dreams, of course. So, you can easily enjoy your day at any city hub within your reach.
Just a word of your address will set out the respect you deserve. Start every morning with breakfast at one of the most famous retail landmarks. And if you feel the need for it, a short drive out can get you engaged in a few. Then combine play with work with a short drive down the Central Business District.
If you had wished for something, it is Tenet EC. Live large as you enjoy your enviable lifestyle in comfort and glamour.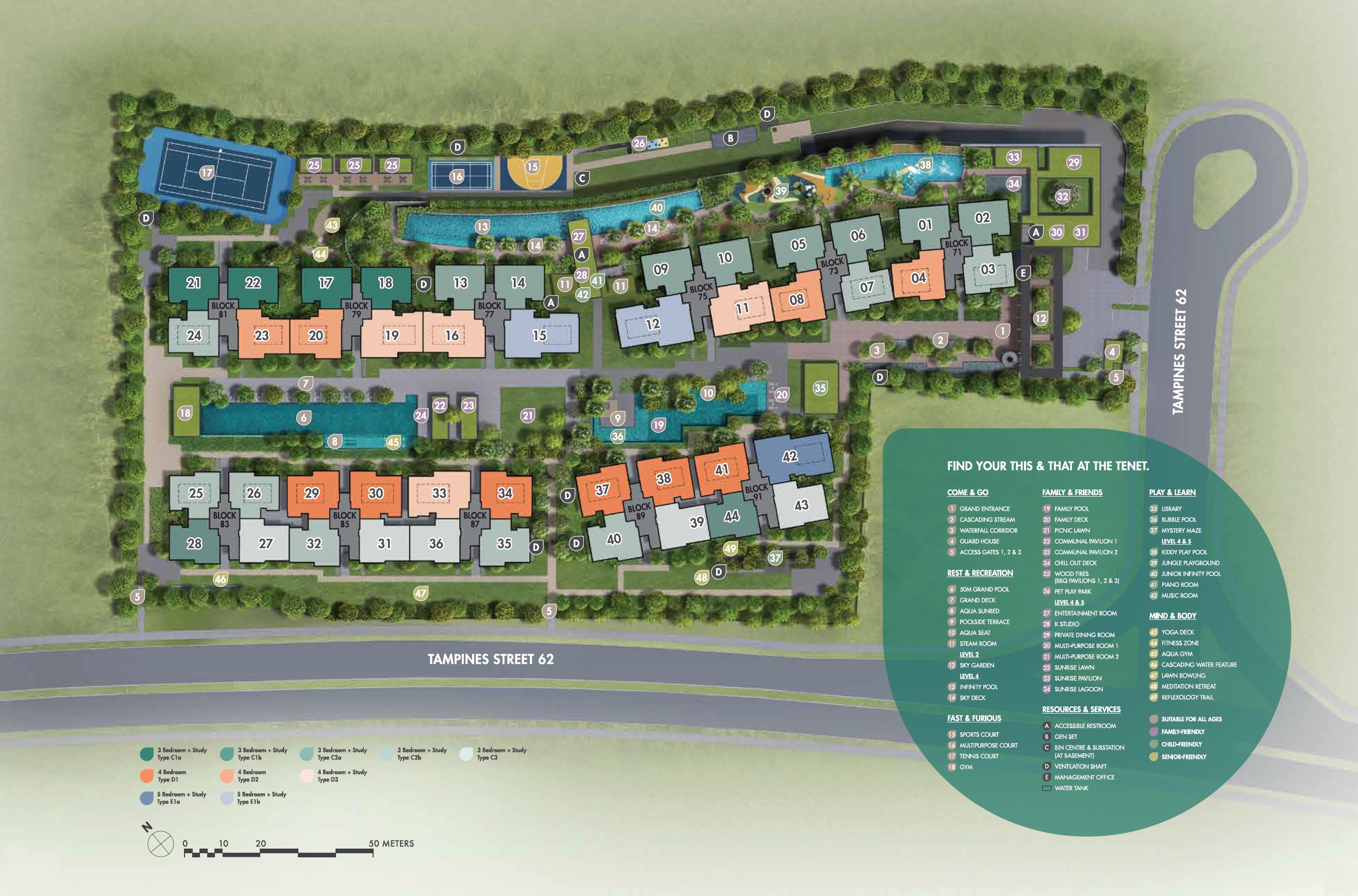 You don't only live with Tenet EC. It is more for you to get to sublime levels every day. The many activity zones can help you get into the best state every day. Start with a short bath in the pool or savor the sunlight at the Pool Deck. Whatever you need to set the right mood for a soulful therapy is right at your fingertips.
Get inspired every day and spoil your spirits with merriment. Loosen your tired muscles with rainwater or refreshing water at the Jacuzzi. Wash away your worries in the most subtle way. Or, go for an enlivening session at the Gymnasium and get invigorated. Whatever you pick, we've got you covered too.
Hold all your social and family functions in style. For both outdoor and indoor parties or dining experience, you have all you need. Enjoy perfectly grilled meals at the barbecue pit or spend time out at the pool deck. Wherever you choose, there always be room for your functions and events.
Make all your events worth it at your lavish function.
Slow the pace of your active lifestyle to your time. Occupy yourself with activities like enjoying the scenery within Tenet EC. Or start your day off with something you love doing, be it a hobby or a sport. Stretch out into the skies and enjoy the sunlight or sunset in the evenings. Whatever you'd like to do next, enjoy comfort at your fingertips.
Developer
TQS DEVELOPMENT PTE LTD

(A joint venture between Qingjian Realty (South Pacific) Group Pte Ltd, Santarli Realty Pte Ltd & Heeton Holdings Limited)

Address
Tampines Street 62
Tenure
99 Years
Expected Vacant Possession Date
2 Aug 2026
No. of Units / Storeys
618 Units/ 11 Blocks of 15 Storeys
Site Area
23799.2 SQM
Payment Scheme
Normal Progressive and Deferred Payment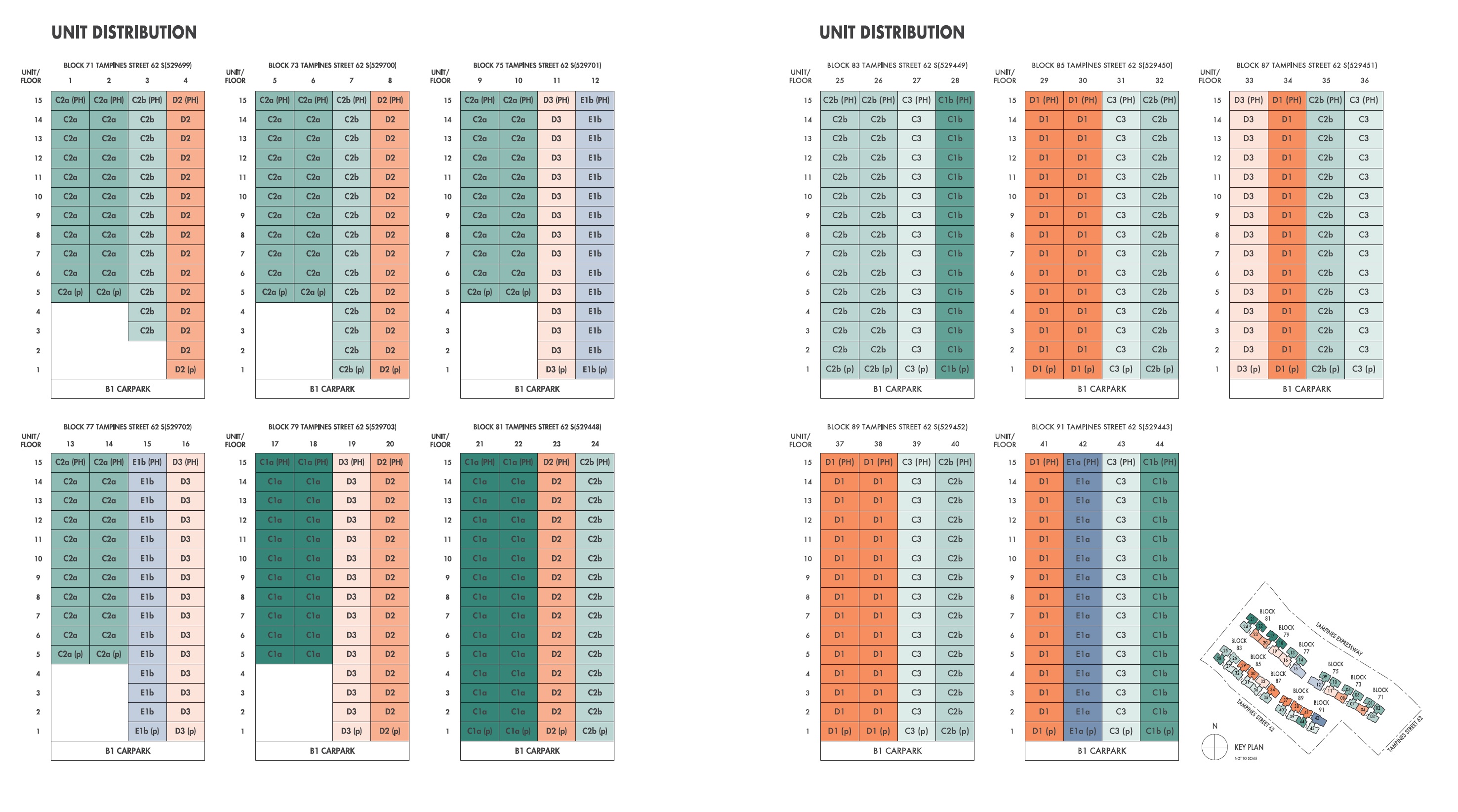 The contemporary spaces of Tenet EC, are integrated with graceful contouring, creating a blend of artful contours. The high balconies rise fluidly to produce an awe-inspiring illumination. Indeed, this must be one of the details that will excite you at Tenet EC.
Savor the richness of luxury where every detail, makes up the whole of lavishness. It's there in every statement; look, design, texture, and finish. The artfully-designed balconies provide an enchanting line of contours, making the most luxurious terrace to view the vast landscapes.
Your home is equipped with unchanging designs from the best brands, all to keep every statement in place. No detail is spared to ensure your comfort with a blend of glamour. Fittings, kitchen appliances, and even regular wares are made exclusively to richness. Enjoy your home perfectly comfortable.
A lifetime assurance of opulence awaits the fortunate owners of this sumptuous residence in the heart of Tampines
The exclusive owners of this iconic residence are sure of one thing: affluence. Tenet EC brings in a panel of the best architects to create a unique blueprint for such luxurious abode. The developers, together with other experts, then work towards actualizing these designs into a home that trims down to your smallest and biggest desires.
From the finishing and flooring to the artful designs, your lavish living spaces are custom made for your luxury.
Check out the details to experience the spacious and smart floor plans combined to meet the needs of your family now!
Call For Enquiries or Viewing Appointments Now!