The Luxury Executive Condo
2 + STUDY BEDROOMS FROM 807 SQFT
3 BEDROOMS FROM 936 SQFT
4 BEDROOMS FROM 1184 SQFT
5 BEDROOMS FROM 1518 SQFT
Check out the units availability below!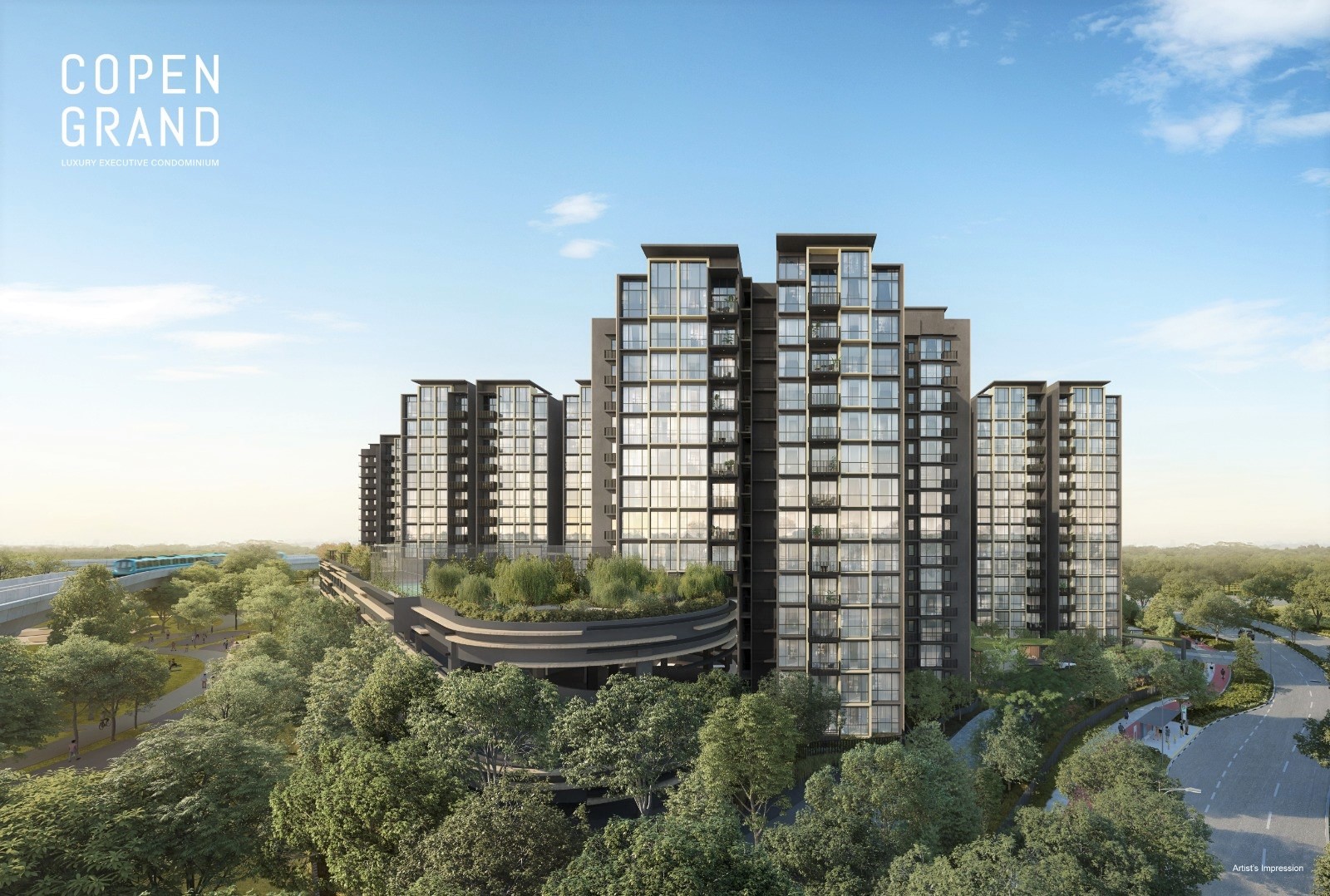 Copen Grand EC (executive condo) is a luxurious development located in Tengah district. The elegance is inspired by the elements of nature. Positioning and luxury bring out the finest of both worlds in perfect concord.
Copen Grand has distinction surpasses that of typical residences. It is a precise measurement of the finer things in life, including comfort, glamour, and timelessness.
The fortunate owners of this prominent residence enjoy a lifetime guarantee of affluence. Copen Grand presents the best of glamour at your fingertips. The comfortable spaces of this residence are enough to keep you soaring.
A good home can never go wrong with excellent architecture. The fluidity of the façade the balconies make the view breathtaking from the inside. And when you look from the outside too, It is simply marvelous. Spoil yourself with the best of chic urban retreat, where you enjoy the most elegant ways of relaxing your tired body. Savor in the latest luxuries of recreation and stress relief.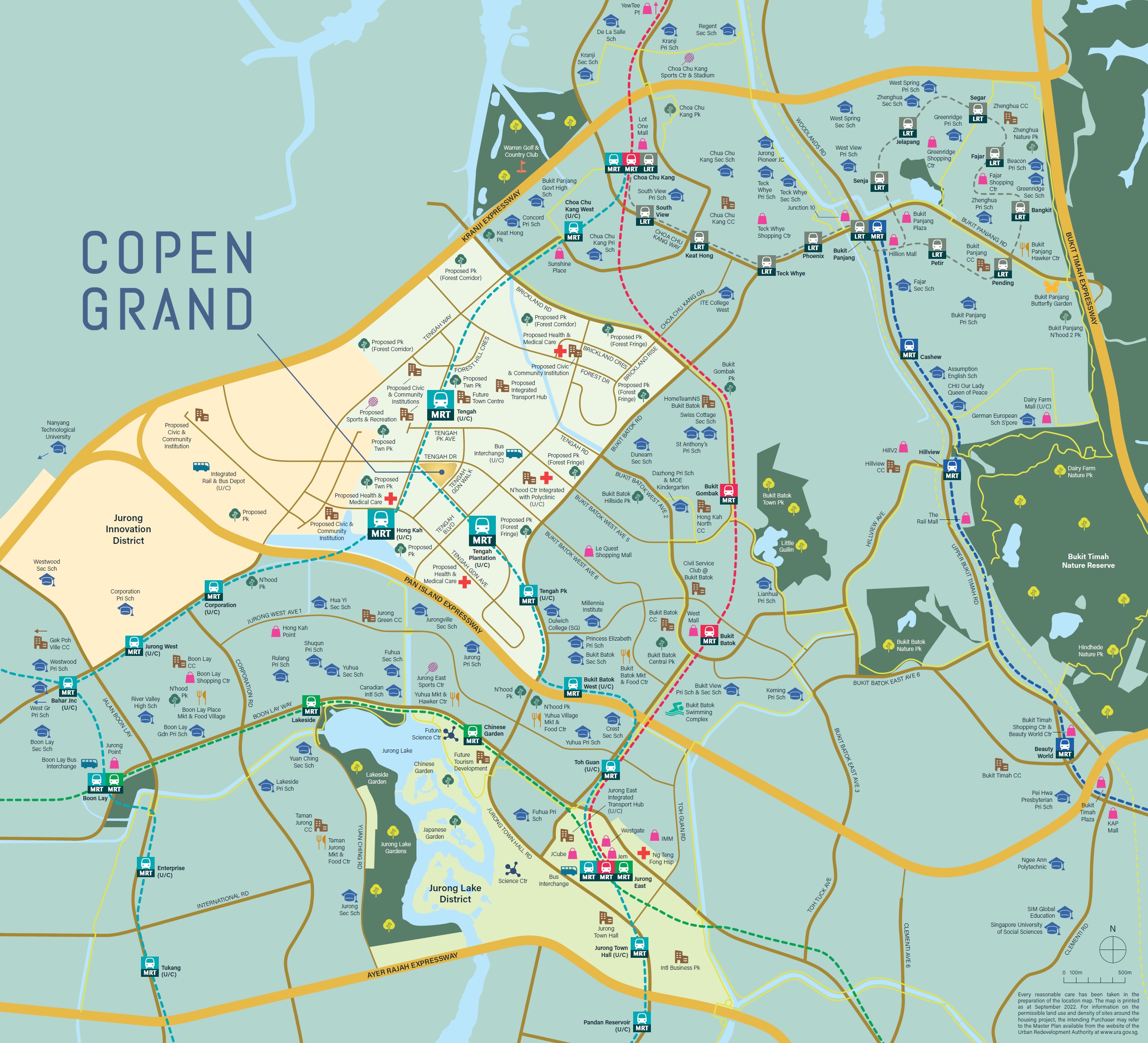 With a strategic positioning in Tengah district, this new hub combines the benefits of easy accessibility and connectivity. Perhaps you seek a superb residence that connects easily with crucial destinations in town. Take some time out enjoying your urban lifestyle in spots you love.
Copen Grand EC brings together the modern elements of study, work, play, a rare asset in a sought-after community.
Just speak the name of your home and get all the respect you deserve. Start your morning in the best ways, perhaps with breakfast at a world-famous entertainment landmark.
Engage in amazing escapades in excellent destinations and take in all the astonishing moments. Copen Grand inspires you and lifts your spirits with its elegance.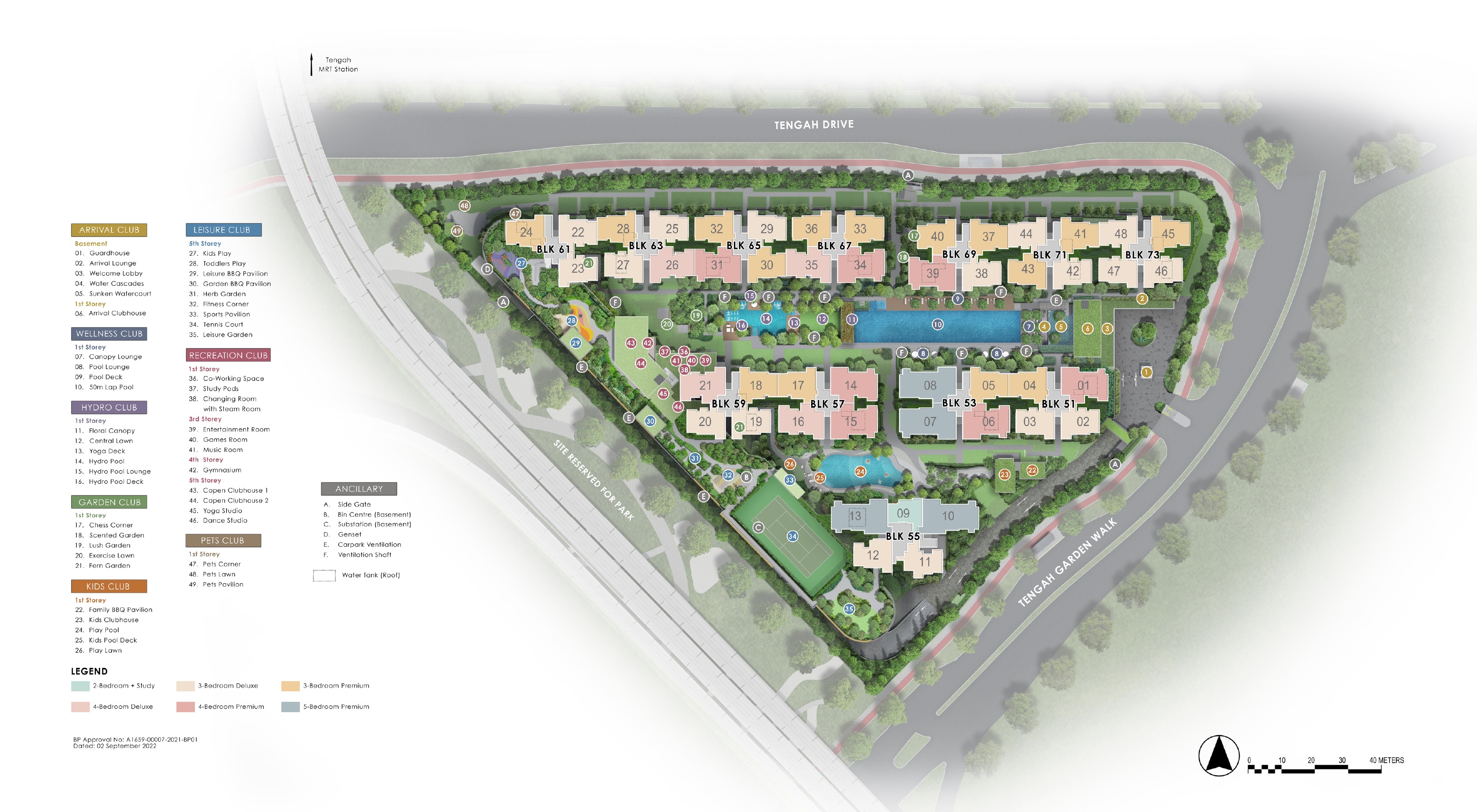 You will be surprised by all we have to offer. Copen Grand integrates so many zones and facilities to get you active every day. Kick start your day with a swim through the lap pool. Then you can relish that sunlight at the pool deck. For your play or most intense activities, you have everything to set you in the best state.
Allow Copen Grand to spoil you with never-ending merriment. Glow in style as rainwater washes off your worries. Bathe in the Jacuzzi and feel the calm waters refill your mood. Gather your spirits and energy with an intense session at the Gymnasium.
Make all your celebrations with the best of glam at our lavish functions. Yes, it's just for you and your special events. Whether family gatherings, social functions, or private dining, you don't have to leave your home to merry. Enjoy outdoor experiences with dining by the pool deck. Meals perfectly grilled at the barbecue pit will surely sweep you and your guests off your feet. And for indoor events too, you can enjoy the company within the comfort of your home.
Apart from your bustling life, your own time matters to us too! Pick as many as you want of the plethora of activities you can engage in. Take a refreshing walk within and fill your inspirations with sightseeing. Or get your scenery form the bright sky, or gaze at the sunset in the evenings. Starting your day with something you love doing will also mark a considerable part of your exciting days.
Developer
Taurus Properties SG Pte. Ltd.
(A joint venture between CDL Constellation Pte. Ltd. (a wholly owned subsidiary of
City Developments Limited) and MCL Land (Edge) Pte. Ltd.
Address
Tengah Garden Walk
Tenure
99 Years
Expected Vacant Possession Date
31 Dec 27
No. of Units / Storeys
639 / 12 Blocks of 14-Storey
Site Area
Approximately 22,020.8 sqm / 237,032 sq ft
Payment Scheme
Normal Progress and Deferred Payment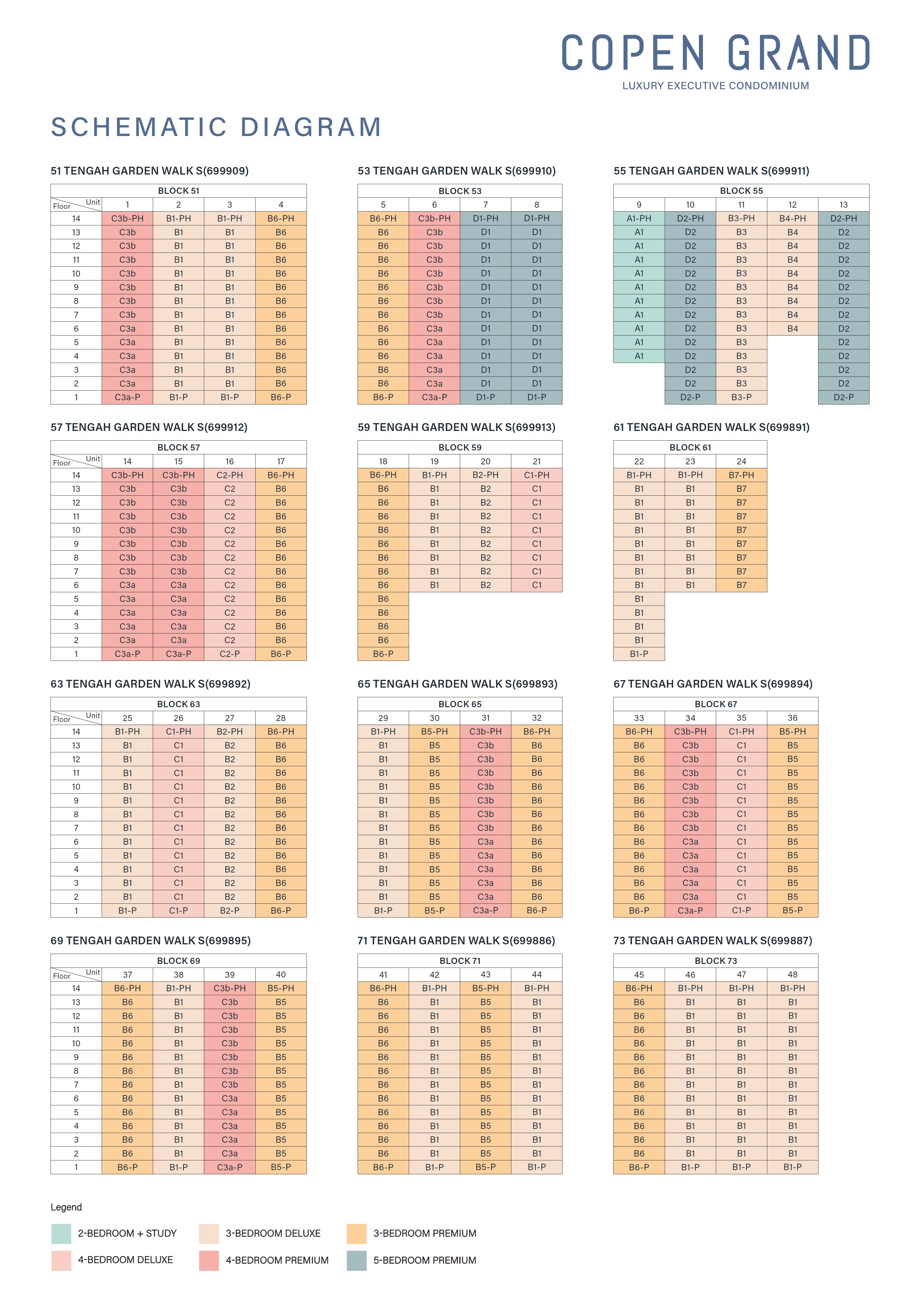 | | | |
| --- | --- | --- |
| Type | No of Units | Size (sqft) |
| 2 + Study Bedrooms | 11 | 807 |
| 3 Bedrooms Deluxe | 218 | 936 – 969 |
| 3 Bedrooms Premium | 205 | 1001 – 1012 |
| 4 Bedrooms Deluxe | 51 | 1184 |
| 4 Bedrooms Premium | 98 | 1259 – 1292 |
| 5 Bedrooms Premium | 56 | 1518 – 1561 |
| Total | 639 | - |
Enjoy living at its finest with contemporary living spaces livened up with elegant designs. The balconies create a graceful face of movements, seventeen stories from the ground. What a stunning appearance it creates with the creative contours.
Every statement of all-inclusive luxury, including texture, finish, and design are paid lavish attention to. Find luxury in every lavish detail infused creatively. Enjoy the pleasing sight of balconies rising sinuously into the sky. Get the best of expansive views form the best angle of your private oasis.
Luxuriate in artful layouts made specifically for your satisfaction. Feel the luxury in the floorings and finishing, relish in every little detail that takes you a step further into sophistication
Copen Grand spares nothing to equip your home with the best appurtenances and facilities. From premium wares to timeless designs and fittings, form the most coveted names, every little detail.
The well-heeled owners of this architectural icon are assured of a lifetime of opulence and exclusiveness. Illuminating Tengah, Copen Grand uses the skill of expert architects and developers to materialize a unique design. It is brilliantly tailored to flow with the luxurious lifestyle of its affluent clients.
Copen Grand, pays lavish attention to attend to your needs. Your satisfaction is attained with every detail set in place. For your every personality, every desire, and mood, we have got you covered.
Check out the details to experience the spacious and smart floor plans combined to meet the needs of your family now!
Call For Enquiries or Viewing Appointments Now!