Updated 27 Jan 2023
DROP US A MESSAGE TO CHECK OUT THE NEWLY RELEASED UNITS NOW!
Check out the units availability below!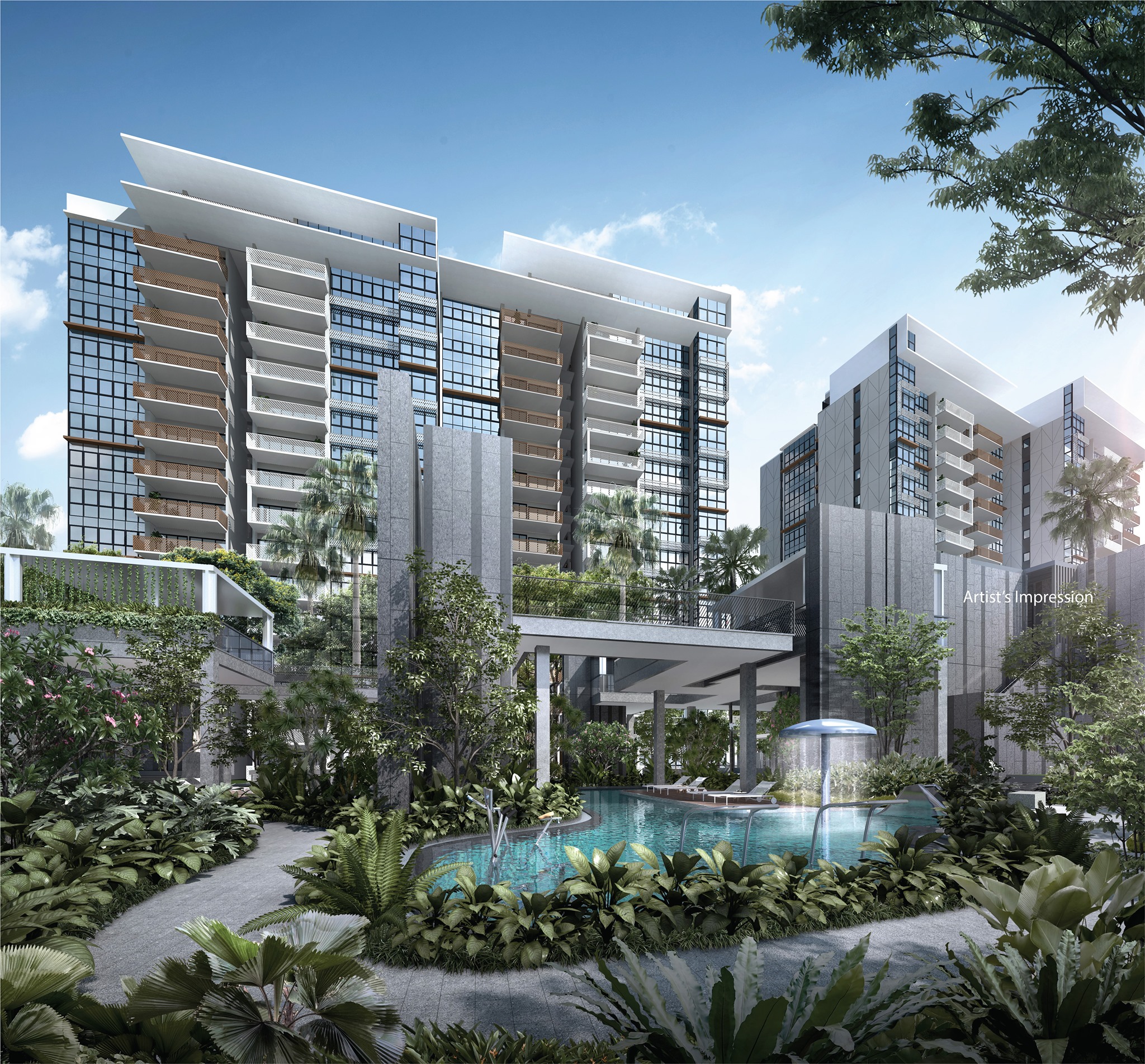 Ola EC (executive condo), is a magnificent nature-inspired abode strategically located in the hub of Sengkang. Bring more than an ordinary home, it offers thrilling elements that attract your attention and appreciation with its uniqueness and timelessness. These two worlds harmonize flawlessly with one another.
Ola EC promises an affluent lifetime for the elite occupants of this Sengkang-illuminating residence. Superior fancy and uniqueness is your watchword at this development great living area. Broaden your senses in the comfort of a relaxing interior. Other executive condo include Parc Central Residences , North Gaia, Copen Grand, Tenet, Parc Greenwich and Provence Residence.
Purely, good architecture is tasteful; with a thorough addition of form and function, it breaks the limits to creative design. The innovative, nature-inspired outlines illuminate movement and increase the fascination with how much allure the appearance of the balconies produce when viewed from within or the outside.
Enjoy the modern leisure extravagances – the most excellent relaxation technique. Step into your private world of contemporary recoil, where you spoil yourself with comfort and sophistication.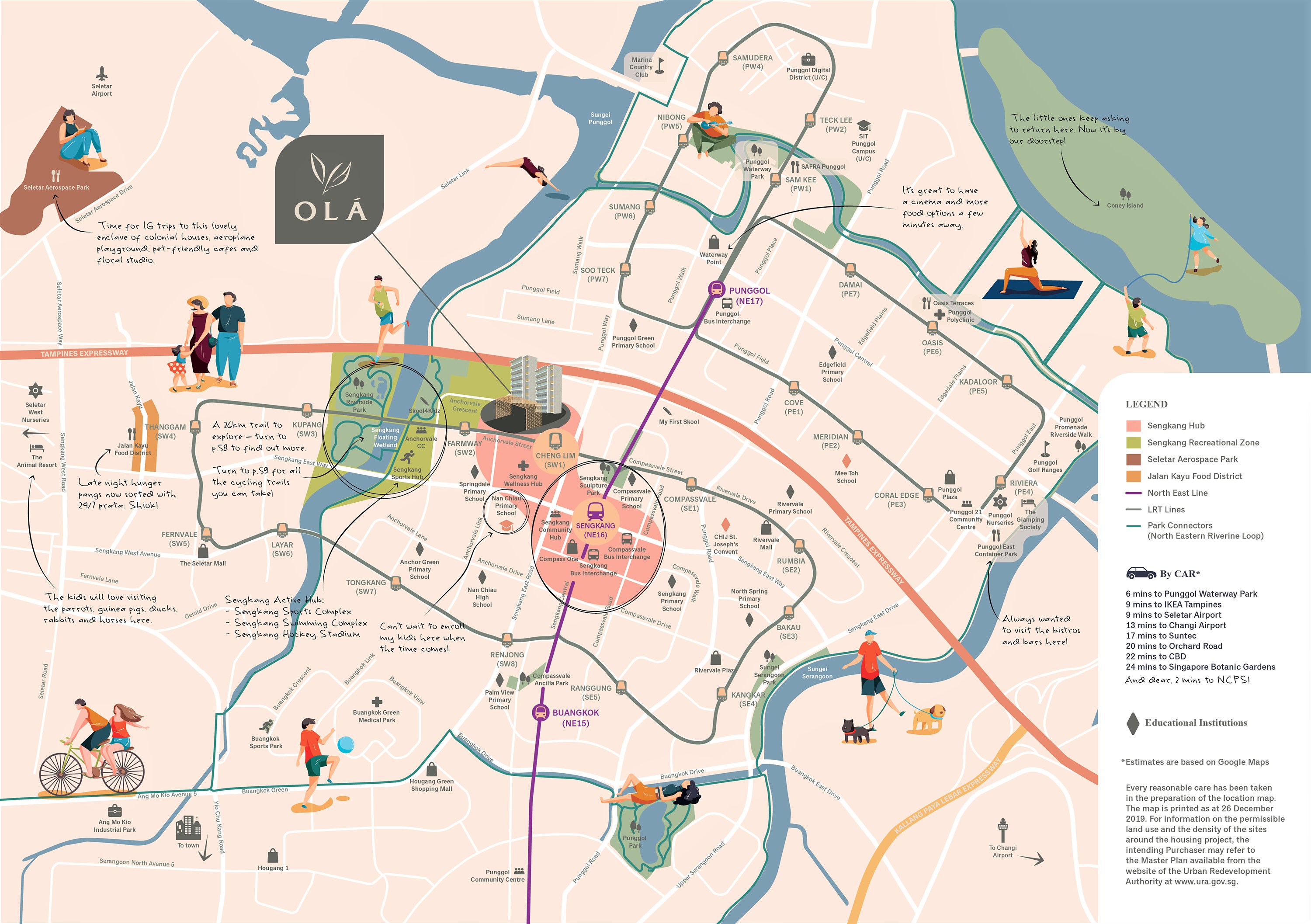 With a perfect place at the heart of Sengkang, as well as additional city-perimeter location and network connectivity, Ola EC, fits into your dreams. As major town-destinations are entirely accessible, enjoy in an excellent living standard that illuminates modern-living.
An outstanding residence that combines the notion of living with work, study, and play is a rare entity in the desired enclave.
Merely whisper your address and wield the respect and recognition you are worthy of. Starting your day at a world-class trade and entertainment landmark, as the short drive-away with the CBD incorporates work and play effortlessly.
Tread through an exceptional city-cored luxurious experience as all you have fantasized become a reality. Give room for the classy sophistication of this development's luxury to heighten your fancies and indulge your mood.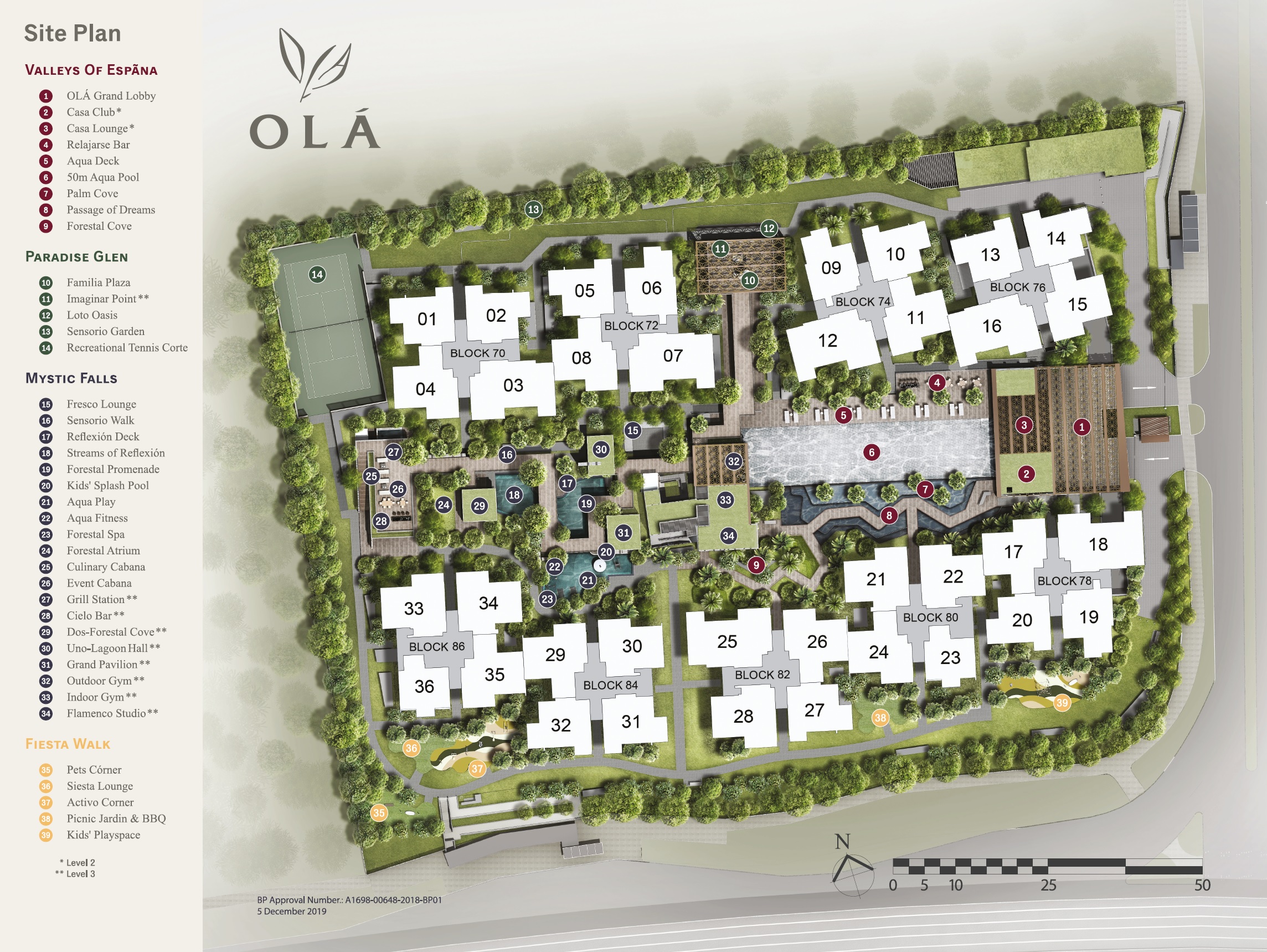 We offer a lot at our urban haven- a plethora of functional facilities and areas for activity invigorate the levels of both your mental and physical activities every day. Raise your levels of events, go swimming in the pool. Swim in the lap pool and enjoy the fascinating view of the sun at the Pool Deck. Explore your wellbeing or play; you have all you will need for a relaxing therapeutic atmosphere from the comfort of your home.
Let your mind, body, and soul glow in the luminosity of everlasting happiness. Allow the shower of rain cool your tired muscles down, or pamper yourself with the Jacuzzi's luxury. Allow the refreshing waters from the Jacuzzi to wash off your troubles or get involved in the reenergizing phases of intense calisthenics at the Gym.
Make merry with the trend at the luxurious function room for your private parties and occasions. Enjoy the peaceful outdoors dining atmosphere as you remain lively at the pool deck with flawlessly cooked meals at the barbeque pit.  There is always room for special events, family get-togethers, and private dining, right at the convenience of your door.
Move from your bustling social life with people to your quiet personal time; whether body-youthful or mind-youthful moments, you are guaranteed episodes of superb experiences. Fill in your desire for tranquillity while you peacefully tread through the natural landscape within your reach. Repose into the atmosphere or start your day off with your favourite hobbies to restore liveliness.
| | |
| --- | --- |
| Developer | Anchorvale Pte Ltd |
| Address | Anchorvale Crescent |
| Tenure | Leasehold 99 years |
| Vacant Possession Date | Sept 24 |
| No. of Units / Storeys | 548 Units/ 9 Blocks of 16 Storeys |
| Site Area | 17137.30 sqm |
| Payment Scheme | Normal Progressive and Deferred Payment |
| | | |
| --- | --- | --- |
| Type | No of Units | Size (sqft) |
| 2 Bedroom | 30 | 775 |
| 3 Bedroom | 196 | 926 – 947 |
| 3 Bedroom + Deluxe | 15 | 1,001 |
| 3 Bedroom + Premium | 211 | 1,005 |
| 4 Bedroom | 87 | 1,389 |
| 5 Bedroom Penthouse | 9 | 1,722 |
| Total | 548 | - |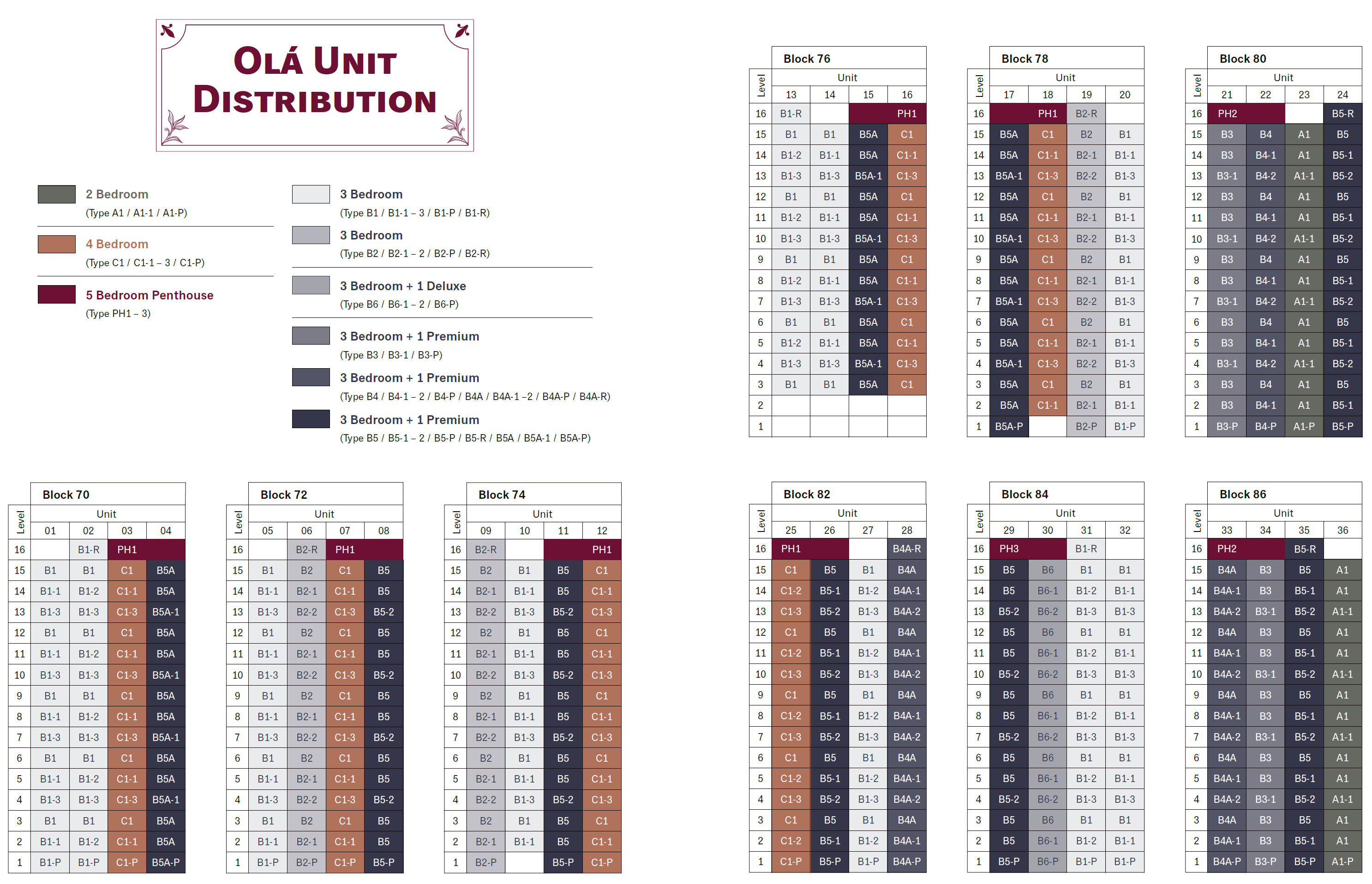 The refined-design emphasizes on the modernized area, summing up to a lifestyle at its most sophisticated point. The classically outlined balconies create an appearance that invigorates an awe-inspiring sense of creativity.
Wallow up in a world where every little detail of luxury- appearance, feel, design, and finish sums up to an entity of gorgeousness and magnificence. The alluring outlined balcony, plus its unique creativity, provides an exceptional private patio from which you can enjoy the captivating view of the vast lands before you, like an urban sanctuary far higher than the city.
From its lavish flooring and finishing to creative designs, which are purposely intended to suit your every need, every detail in this residence is custom-made to constitute a perfectly comfortable home just for you.
This residence includes every ergonomically-designed entity into the equation- the most exquisite furnishings, trendy kitchen devices, and sterile ware, unchanging layouts with the best-known names, to furnish your home with the best appliances.
Ola EC as an architectural personality, promises an opulent lifetime for the elite occupants. Together with professional, famous architects, its creator has uniquely designed living space to meet the needs and living standards of every individuals.
With a professional custom-made design, this domicile is one that takes your needs, as well as your family's needs into consideration. As it puts a lot of attention into every detail, it suits, by a fascinating degree, every personality, every frame of mind, as well as every desire.
Check out the details to experience the spacious and smart floor plans combined to meet the needs of your family now!
Call For Enquiries or Viewing Appointments Now!