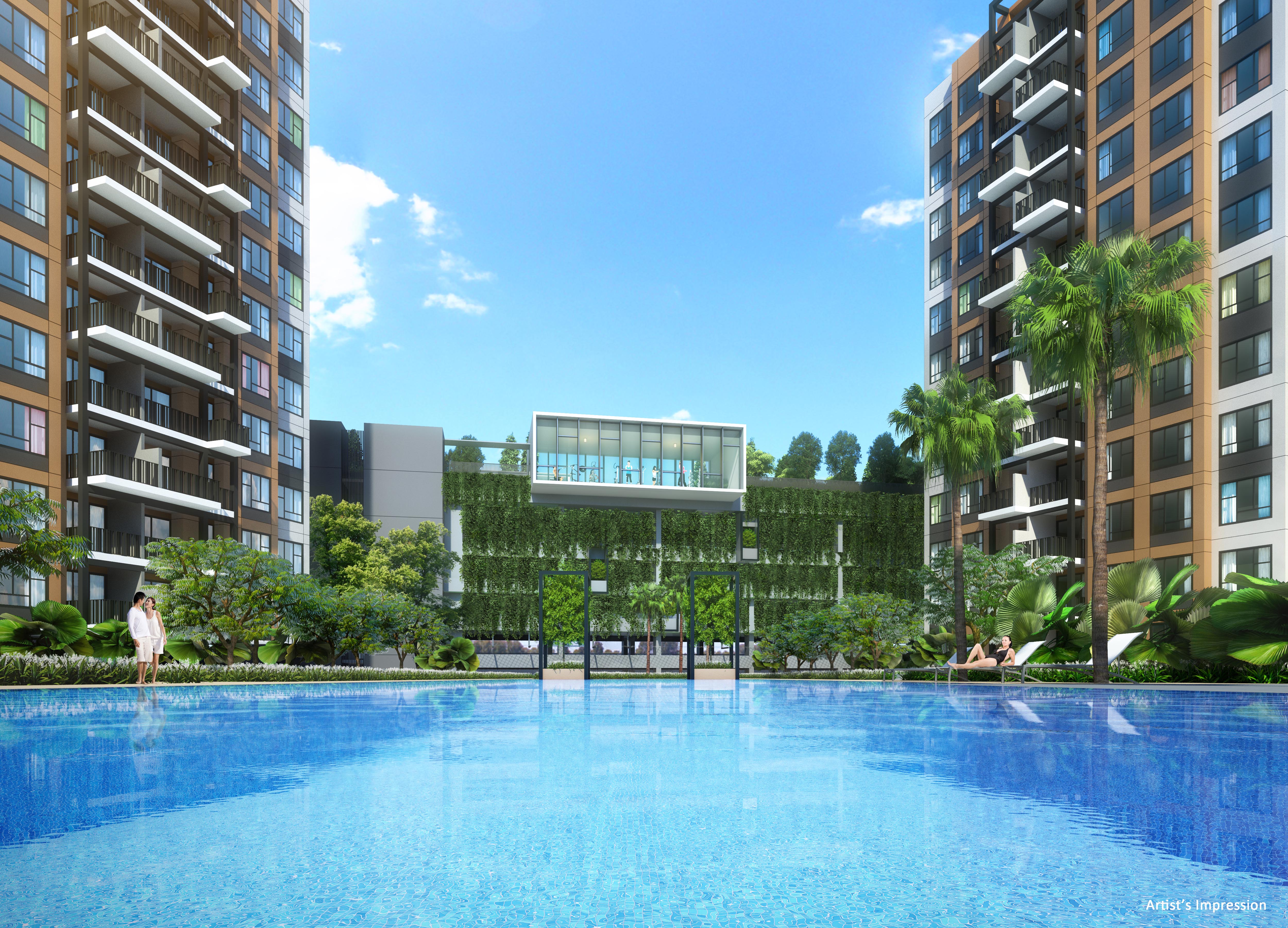 SINGAPORE — Applications for The Brownstone EC Executive Condo at Canberra Drive in Sembawang will open from tomorrow (July 10) to July 20, with bookings to be conducted on July 25, developer City Developments (CDL) said today.
The 638-unit EC, which CDL said is designed as a luxury version of the hybrid private-public housing type, is located next to the upcoming Canberra MRT station along the North-South Line. The project comprises eight blocks of 10- to 12-storey residential apartments, including 42 two-bedroom units, 428 three-bedroom units, 162 four-bedroom units and 6 five-bedroom penthouses. The sizes range from 732 sq ft for a two-bedroom unit to 1,711 sq ft for a five-bedroom penthouse.
Mr Chia Ngiang Hong, CDL's Group General Manager, said: "The Brownstone has an excellent location just next to the future Canberra MRT station. The north of Singapore is poised for a new burst of life… There are plans to build an integrated wildlife park in Mandai and transform Woodlands into a buzzing commercial hub. Adding to the EC's outstanding connectivity are the upcoming Yishun transport hub, North-South expressway and a proposed Rapid Transit System connecting Woodlands to Johor Bahru. Given the development's strong locational attributes, we expect keen interest for The Brownstone."
The Brownstone will be built using prefabricated prefinished volumetric construction (PPVC) construction methods. The use of PPVC for this project is the first of its kind in Asia, CDL said, adding that about 5,000 building modules will be prefabricated offsite and assembled onsite. This is expected to increase productivity by more than 40 per cent, or about 55,000 man-days saved, compared to conventional methods.
CDL unit Verwood Holdings and TID Residential won the tender for the 307,447 sq ft site early last year with a bid of S$226 million. The tender closed after changes were made to the EC scheme in December 2013, where buyers will be subject to the mortgage servicing ratio of 30 per cent of their gross monthly income and second-time applicants will have to pay a Housing and Development Board resale levy.
CDL did not reveal indicative pricing for The Brownstone, with a company spokesperson saying this will be done closer to the booking date. The project is expected to be completed in 2019.