Developers of private projects are expected to take a restrained stance on new launches to avoid competition with coming executive condo project launches. "Going forward, as developers with Executive Condo projects line up for launches in the second half of the year, developers of mass-market projects may go slow to avoid a collision as they are both catering to similar market segments," said Mr Eugene Lim, key executive officer of ERA
Sales of new private homes nearly halved last month from May, extending their slide as developers refrained from launching new projects during the mid-year school holidays and as ongoing housing loan curbs added to the drag on performance.
Developers sold 375 units last month, excluding executive condominiums (ECs), down 42 per cent from the 643 homes sold in May and a 22 per cent decline from the 482 units sold in June last year, data from the Urban Redevelopment Authority showed today (July 15).
With the exception of April, when 1,167 homes were sold, sales of new private homes have remained between the 300 and 650 range.
Last month's transactions were no different. The lacklustre sales came as developers held back from debuting new projects, concentrating instead on launching units of existing projects. In June, developers launched only 219 units, 56 per cent less than in the previous month and 48 per cent less than in June last year.
"There are three reasons for the subdued buying sentiment. First, it coincided with the June school holidays when families might be away. Second, there was a lack of mass-market launches, with developers preferring to launch new projects at a later date. Furthermore, with loan curbs still in place, homebuyers remained selective in their purchase decisions," said Mr Ismail Gafoor, chief executive officer of PropNex Realty.
The bestselling project last month was Botanique at Bartley in Upper Paya Lebar Road, with 59 units sold at a median price of S$1,301 per square foot (psf), bringing the total number of units sold to 403.
Two projects, Lakeville at Jurong Lake Link and The Panorama in Ang Mo Kio, tied for second place. Developers sold 25 units each at a median price of S$1,320 psf and S$1,231 psf, bringing the total units sold to 497 and 450, respectively.
All three bestselling projects are located in the Outside Central Region (OCR), which claimed the dominant market share last month, with 247 units sold. In the Rest of Central Region (RCR) and Core Central Region (CCR), 79 and 49 homes were sold respectively.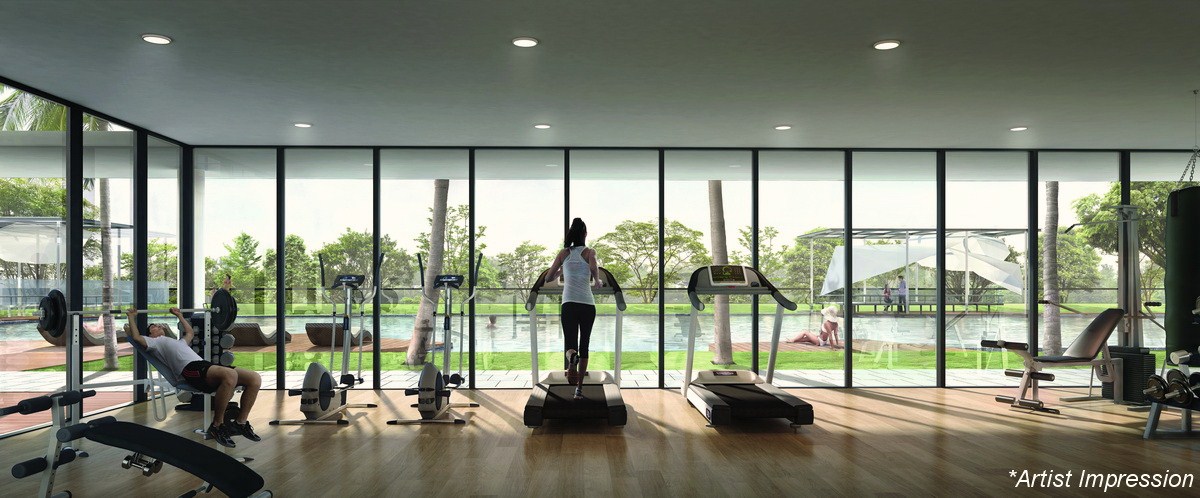 The Executive Condominiums segment saw 110 units sold last month, down from 210 in May.
With the Hungry Ghost Festival in August and December school holidays, the second half of the year may not provide adequate time for sales volumes to pick up.
"Due to the Hungry Ghost month and December school holidays, which usually lead to slower home sales, we are left with only four months to work with. We don't have much time to drum up sales … As at mid-year 2015, developers have sold a total of 3,496 units. This is less than half of last year's total of 7,316 units. We may end the year with fewer than 7,000 units sold," said Mr Eugene Lim, key executive officer of ERA.